Monster Hunter Generations XX Switch Trailer + Details
A trailer for the upcoming Monster Hunter Generations for the Nintendo Switch has just been revealed. Looking at the trailer confirms that it is a simple upport of the 3DS version. For people used to the 3DS version of the game, it is still a huge improvement. The trailer also features some more details regarding the port.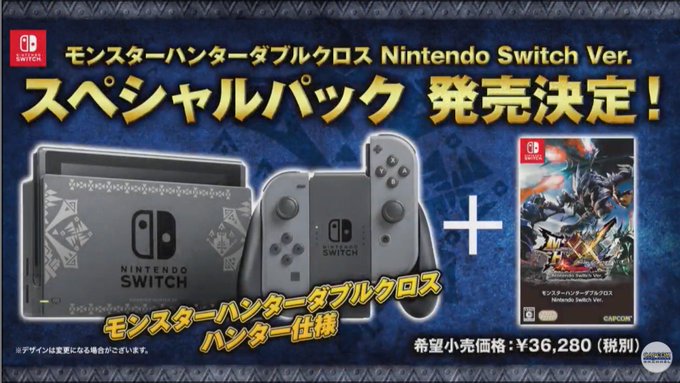 The biggest announcement of course is its release date, which is August 25 in Japan. We hope that a western release date will be announced soon as well. Thanks to the region free functionality, you are able whoever to buy the game from the Japanese Eshop and play it right, when everyone else does. The game will probably be only in Japanese though. What will also make a lot of people happy is the ability to transfer save data between the 3DS and the Switch and even crossplay over WiFi. The game runs at 1080p when docked, but no word on the framerate has been given to us so far. A limited edition Nintendo Switch has also been announced.
Are you looking forward to some Monster Hunter action and how familiar are you with the Monster Hunter franchise? Let us know in the comments below and check out the beautiful 1080p trailer.